School is about to start in less than a month! I have mixed emotions of being excited and a feeling of dread. Obviously school work is not fun, but I am also looking forward to taking new classes and learning new things and facing new challenges. Every school year, I tend to make resolutions, much like one might for New Years.
2009-2010 School Year Resolutions!
join more extracurricular activities
do more photography (& make money!)
get A's... ALL A's
keep the apartment clean
keep my room clean
no procrastination!
The lease for our apartment ended this past Friday, and thus we had to move out! Luckily, the apartment we are moving into was literally just down the street, maybe half a block away. Still had to hire movers though, we had a lot of stuff!
Afterwards, we went to go eat at
North
located at The Domain in Austin. It is hands down one of my favorite restaurants :] I have yet to try anything I do not like there yet.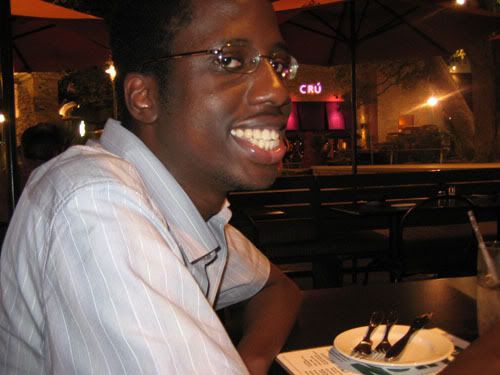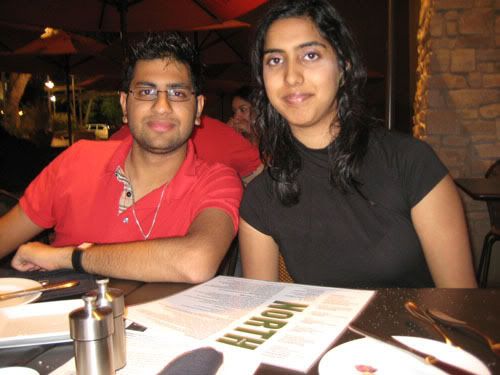 The crew that was lucky enough to attend the outing & enjoy the marvelous food ;]
Now ONTO THE FOOD!!!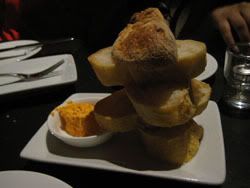 Believe it or not, the bread is just the beginning of the greatness. Sundried tomato butter (can't find this anywhere else!) & fresh ciabatta bread. It's hard not to fill yourself and get full off this before your food even comes. Also ordered an appetizer of "Bruschetta, Crescenza Cheese, Asparagus, Prosciutto di ParmaMoscato d'Asti." Sigh, if I could eat this everyday, I would. Simply amazing! And we are not even to the main courses yet.
I ordered the Tuscan Tomato Soup with Grilled Parmesan Bread. One of my favorite tomato soups around :] And also the fig & goat cheese pizza. Sounds weird right? But it's amazing and such a surprise how delicious those two flavors complement each other. It also has slices of prosciutto. This item is currently off the menu but if you request it, they can still make it. Awesome!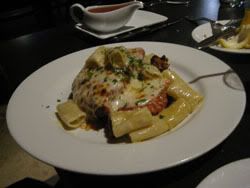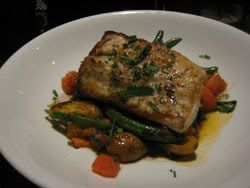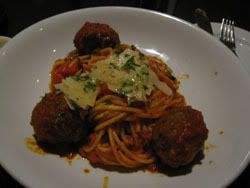 Chicken Parmesan with Fresh Tomato & Butter Rigatoni. Chicken Parmesan is a pretty standard food anywhere but this is one of the better places. Angel Hair, Fresh Tomato, Basil, Ricotta Cheese. Fish of the day: Mahi Mahi. Spaghetti & Meatballs al Pomodoro, Reggiano Parmesan - another standard dish that North manages to deliver exceptionally well! The tomato sauce & meatballs were as fresh as you could get them.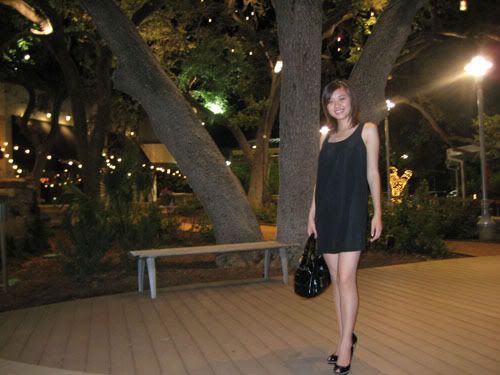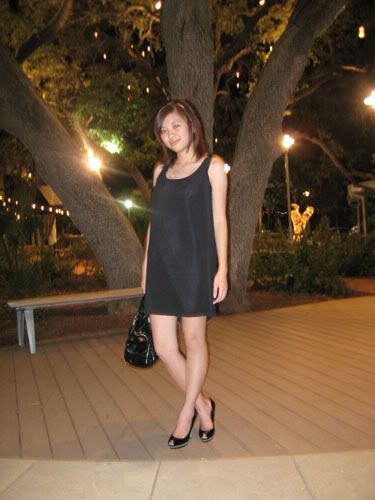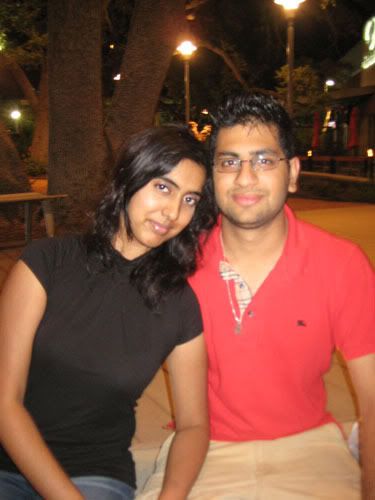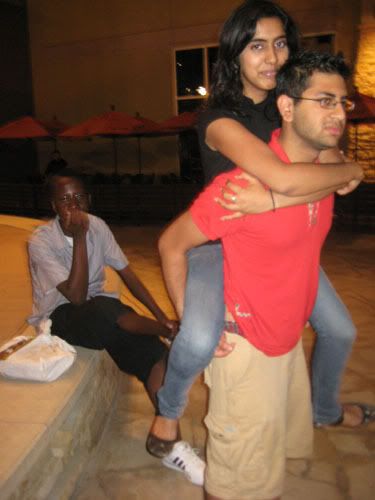 Goofing off and walking around The Domain a little bit.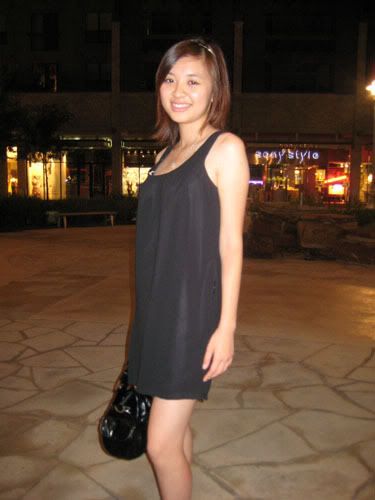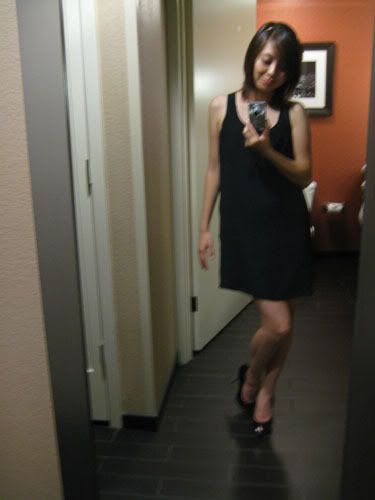 I am wearing a dress from Uniqlo that I bought on sale this summer in Beijing. I love the false gold zipper back that reveals a white inside! Matched the dress up with Kenneth Cole Reaction pumps.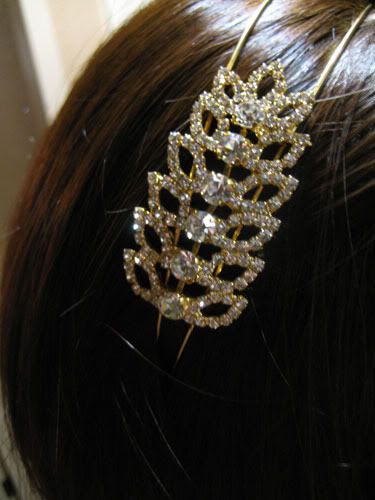 My FAVORITE hairband! Purchased at the People's Square subway station underground mall in Shanghai this summer. It's a gold leaf with crystals.
<3 Liang
P.S. Although our bellies were too full for dessert, I recommend the panna cotta at North, and also the fresh sorbets!