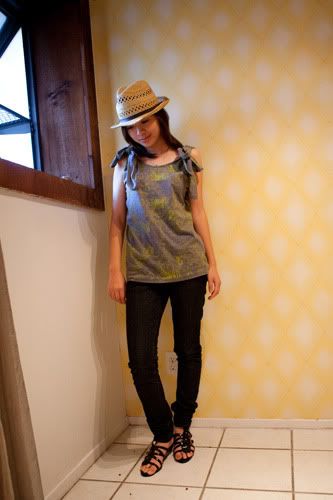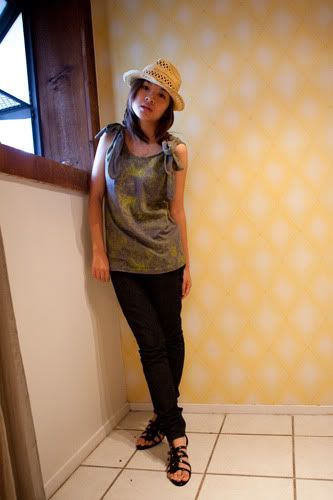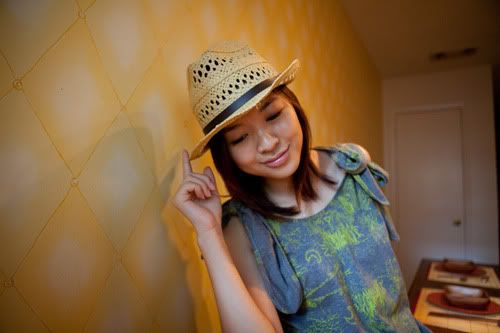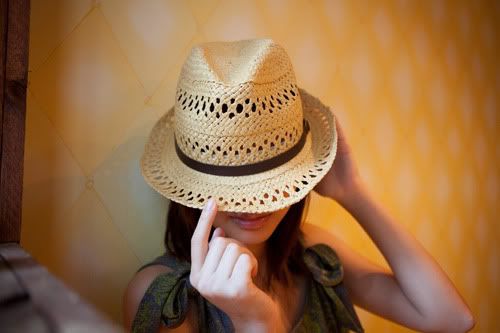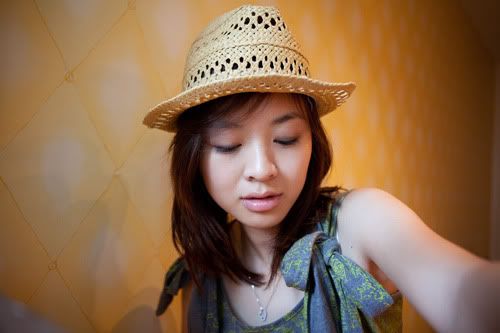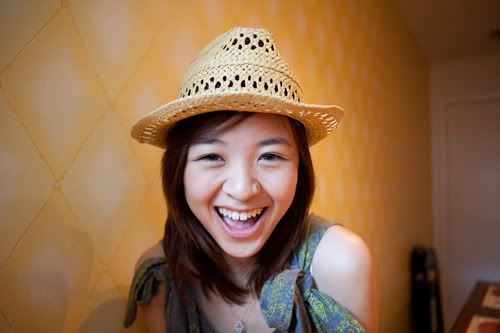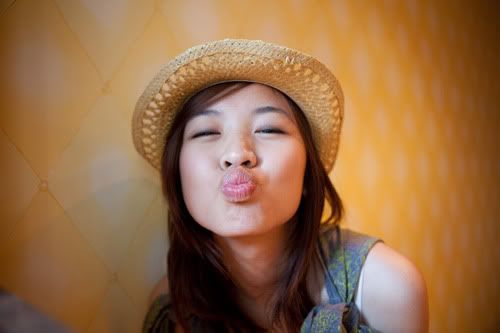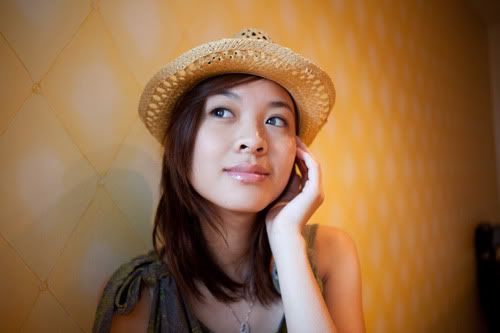 Wearing: ::codes combine tank; Forever 21 skinny jeans; R2 gladiator sandals; cowboy hat from somewhere in China; GEO Nudy Quarter lenses in gray
Here are some close ups of the GEO Nudy Quarter lenses in gray: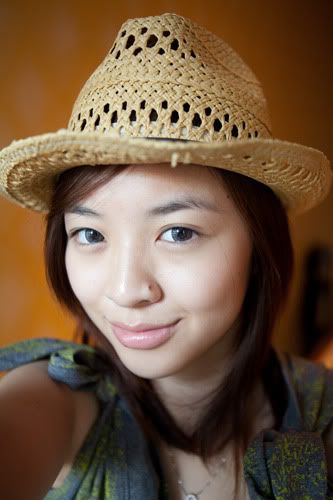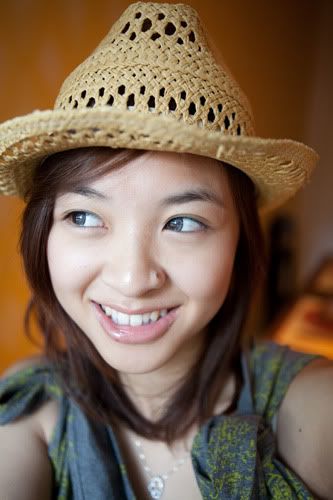 To be honest, I didn't actually intend to purchase these. When I was doing research on what circle lenses I wanted to buy, I thought the pattern on the Nudy Quarters were too texturized looking and didn't like them. Well, I bought these lenses while I was in China this summer before I actually did any research and didn't even realize I had the Nudy Quarters till I tried them on :D
The end result is okay, I usually tend to lean towards lenses that look a bit more natural and these are definitely not natural looking, especially in daylight. But they aren't as bad as I thought and I'm getting used to them. Plus they are pretty comfy to wear. However, the "nudy" effect isn't as dramatic as certain photos online emphasize them to be. For example:
Maybe it's because my iris is already pretty large, but even when I did the whole looking up or looking to the side thing, the effects were minimal.
---

This weekend, I went to eat at
Uchi
(for the umpteenth time), my favorite restaurant in the entire world! They have a menu they update daily based on whatever is fresh in the market that day. It's a modern and edgy take on Japanese food. Don't go there thinking you can order the usual California Roll and banana tempura.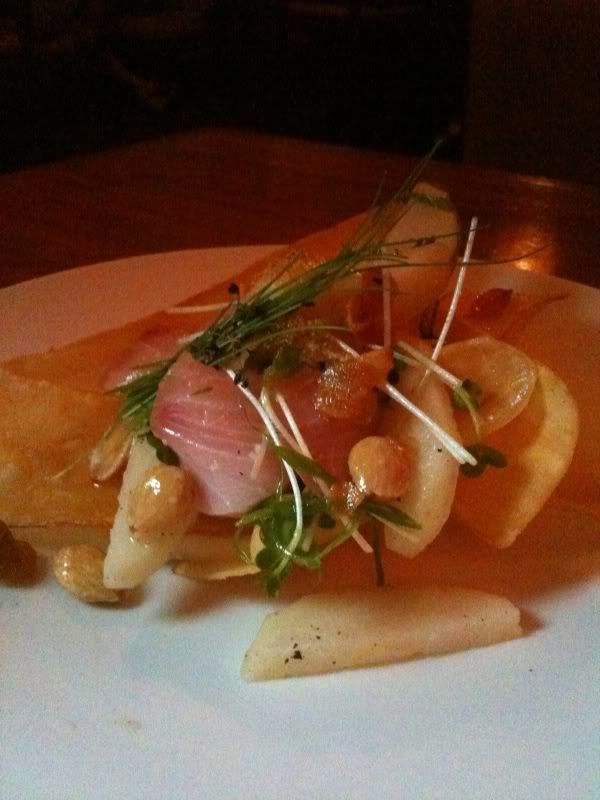 machi cure
- maplewood-smoked baby yellowtail with yucca chips, asian pear, marcona almonds and garlic brittle.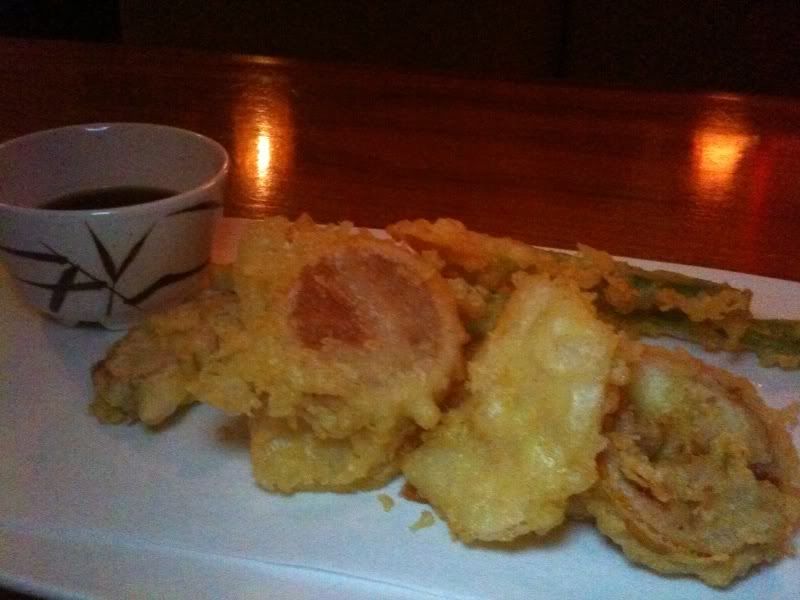 tempura shiki
- a seasonal vegetable collection including green onions and persimmons! The persimmons were definitely my favorite, tempura battered it was like a tomato meets sweet potato mix.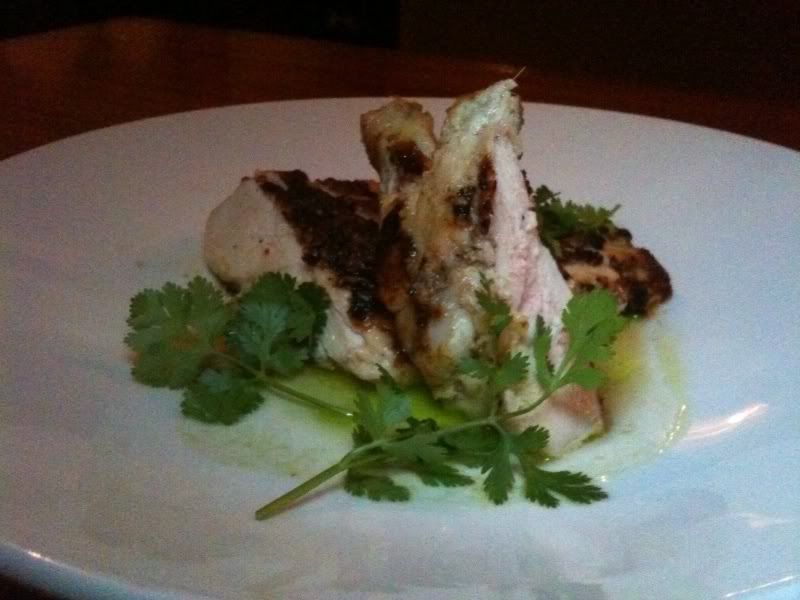 sasami yaki
- oak-grilled chicken breast with lemongrass and cilantro. Probably the most juicy and tender chicken I've had, EVER.
bond roll
- avocado, sundried tomato, white soybean paper. Arguably Uchi's simplest and best roll. It's a staple item I must order every single time I go there. Oh, and the sushi there always comes with its own sauce, no soy sauce required (but it's there if you want it) :]
pitchfork roll
- wagyu beef and fresh avocado with tonburi land caviar and leek crisps. It's like eating steak with rice :]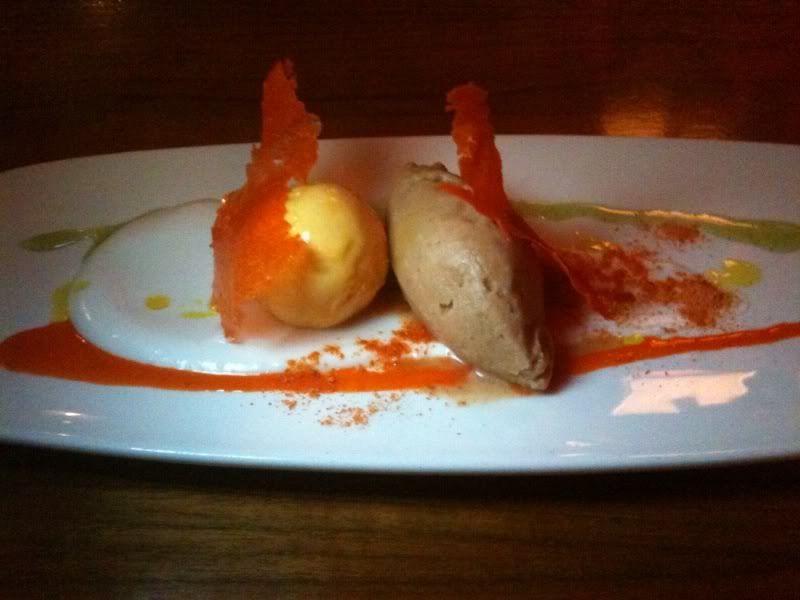 okashi
- carrot mousse, cashew sorbet, kaffir lime, curry oil. Definitely one of their more eclectic desserts. The waiter described it as a "Thai version of a carrot cake," which I would have to disagree. There wasn't so much of a carrot cake, but you could definitely taste every other element. Eitherway, it was good, but nowhere near as good as the desserts on their regular menu.
Not bad photos from and iPhone, right? Haha I worked out a lighting system where we use one phone as a light source and the other phone as a camera. Makes my food photos look slightly more dynamic, at least for coming out of a phone :]
tata!