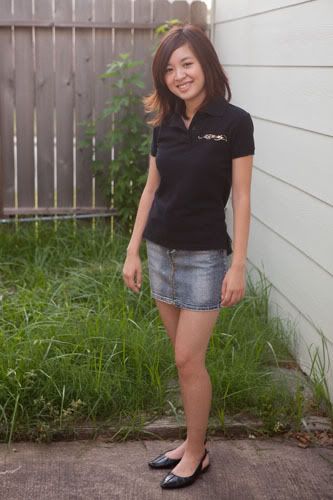 Ed Hardy polo, Baoligao jean skirt, Kenneth Cole Reaction flats.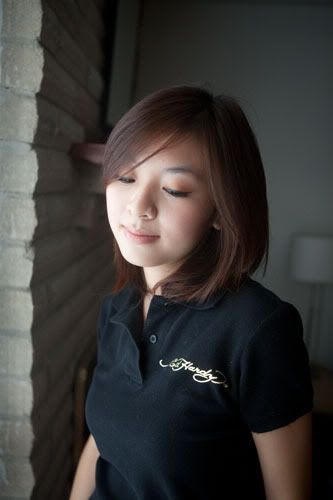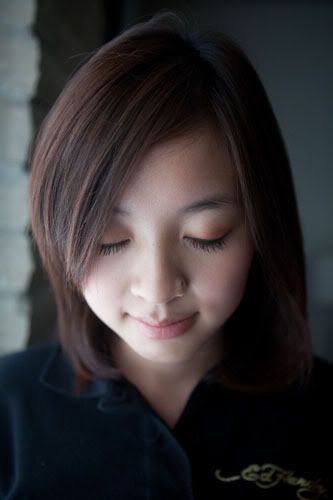 EYES
:
Callamatch II circle lenses (black)
- I've used the GEO black circle lenses before and prefer this over it so much more. The GEO had a very thick, dark and unnatural black outer circle and this one is much thinner and lighter, and the design blends into the brown of my eye, making it look very natural. Unfortunately, I bought this in China a while back and have no idea where to get anymore :[
Lancome eyeshadow in Positive (a matte light beige) and Pose (metallic bronze/gold)
- blended the two together to make Pose less pigmented (it's a VERY shimmery and strong color!) all over the lid.
Sephora Nano eyeliner in Midnight Black
Victoria's Secret Very Voluminous Extreme Volume Mascara
- 1 coat
FACE
:
NYX Concealer in a Jar in Beige
- This is my FAVORITE concealer! Cheap, GREAT coverage and blends right into my skin
Nars blush in Orgasm
MAC select sheer/pressed powder in NC20
LIPS
:
NYX Lip Gloss with Megashine in Goddess of the Night
- LOVE this lip gloss. It is my go to for a pinkish nude look. The color is great and the staying power is amazing. It lasts me through a meal if I am careful while eating.
TIP: apply a layer of concealer to lips to neutralize them and even the color out. I have a pink spot on my lower lip and do this to cover it up.
---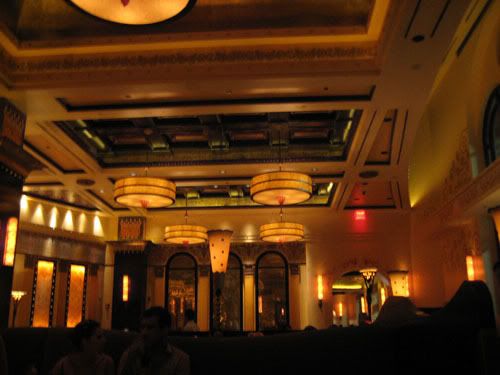 Had dinner at
Grand Lux Cafe
, my favorite go to place in Houston for good food :] I also love the decor, very majestic. I want to decorate my future house like this.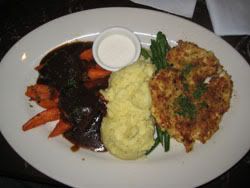 Ordered the Chicken Royale with Short Ribs - Lightly Breaded Sauteed Chicken Breasts Served Over a White Wine Butter Sauce with Mashed Potatoes, Green Beans and Herbed Carrots. The Chicken Royale is one of the best dishes at Grand Lux, hands down -- even though they have over 100 items on their menu. They recently came out with a combination menu that pairs it with the short ribs, which is also pretty good. Also ordered the Yellow Tomato Pasta Pomodoro - Spaghettini Tossed with Sauteed Cherry Tomatoes, Fresh Basil, Parmesan Cheese and a Light Yellow Tomato Sauce. It was a very light pasta, and it was good but there are better things to order on the menu (such as the Sunday Night Pasta, that thing is a beast!)
---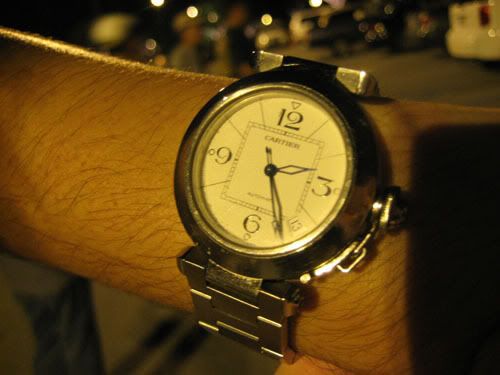 Not my arm...
It's 2:25 a.m. and we're bored, so we found ourselves driving to...
L'auberge du Lac! Casino & Resort in Lake Charles, Louisiana (2+ hours from Houston) for some late night gambling and eating. Overall this entire weekend, I only lost $5. Not bad for playing blackjack for a whole day, no?
Banana walnut pancakes
.