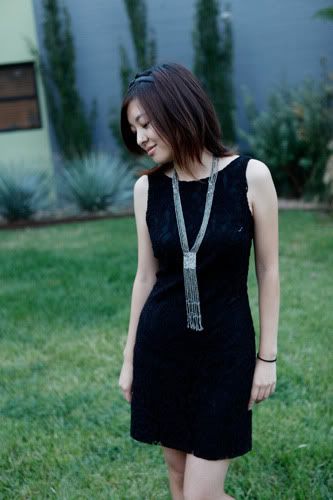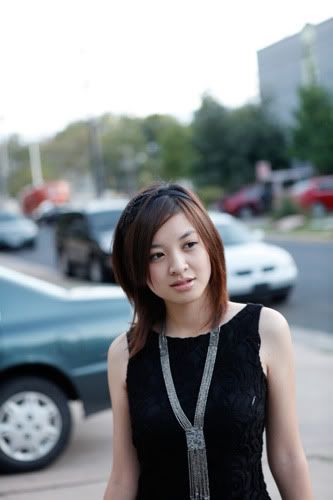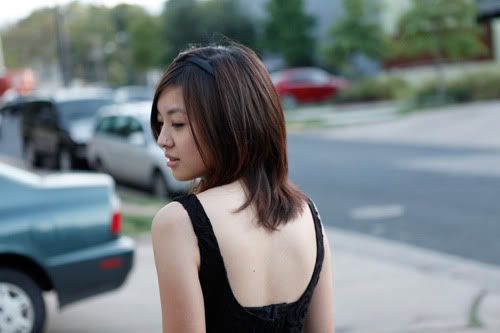 Wearing: (No brand) denim jacket; H&M dress, CS'CS flats; Lancome tote bag; Forever 21 headband; Necklace from an underground subway shop in Shanghai
My roommate and I had a housewarming party not too long ago. Allow me to introduce you to her:
Meet Pia! In case you've been wondering, she is the one I usually pester to take photos of me, that or I set up my camera on self-timer.
Anyways, it was a night of refreshments, games and fun amongst us all. It took probably an entire month to finish moving in, clean up and decorate, so this was our unveiling!

Drinks, anyone?



Attempting to look swanky. My swanky expression is a fail.



We played charades for a bit.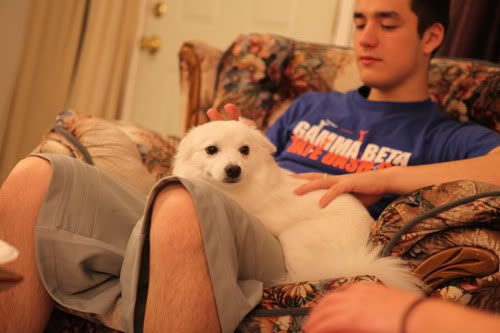 My dog, looking cuter than usual.



A fun game of taboo!
---
It's gonna be a crazy week. I had a test last Friday, and I have 2 tests this week, and 1 next week plus an article due. So excuse me if my updates are sporadic :[ I'm trying to update at least once a week, but my goal is twice a week.
I went to LUSH this weekend and picked up quite a large haul. Will update about that next post with some in-depth reviews hopefully :]
ALSO! This is random but, currently working on a video how-to on.............
*drum roll please*
HOW TO UNCLOG YOUR TOILET WITHOUT A PLUNGER! (Just learned this tonight... hahaha).
Until then, take care, everyone!
-Liang