FACE OF THE DAY

Hello lovelies :]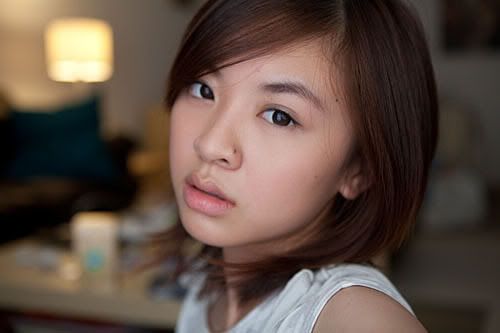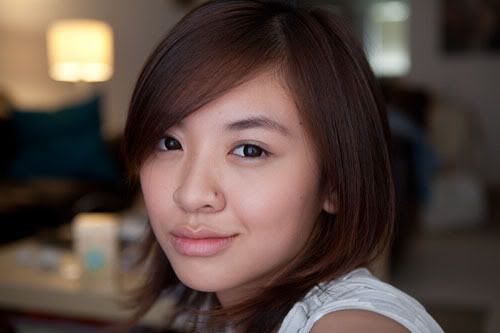 I decided to test out my Too Faced Jewelry Box Pink Diamond Edition kit. I wanted to post what I used but I can NOT for the life of me find the names of any of the things in this kit!! So I am guessing the shade names based on pictures of their normal shadows on their website.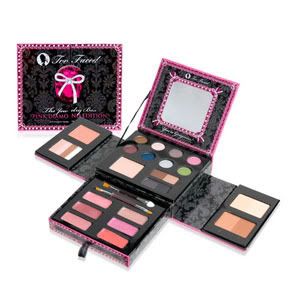 EYES
: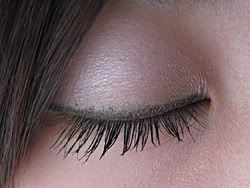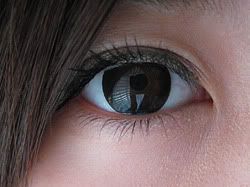 Callamatch II circle lenses (black)
- I wear these practically everyday.
Too Faced eyeshadow in Glamazon (Silver Fawn)
- all over lid
Ulta waterproof eyeliner in Deep Brown
Victoria's Secret Very Voluminous Extreme Volume Mascara
- 1 coat
FACE
:
NYX Concealer in a Jar in Beige
Too Faced blush in Papa don't Peach (Soft Peach)
- reminds me a bit of my Nars Orgasm blush with less shimmer and more pigmented.
Too Faced face powder
LIPS
:
NYX Lip Gloss with Megashine in Goddess of the Night
- I took these photos later in the day so the lipgloss has worn off a bit in the photos.
---

For lunch, met up with my oldest and dearest friend Liz @
Cafe Express
to catch up on life.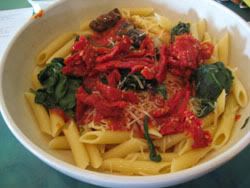 A delicious pasta dish with marinara, mushrooms, spinach and sundried tomatoes.
For dinner, ate at
Cafe 101
, a trendy local Chinese/Taiwanese-style restaurant. The food there is alright, but it's conveniently close to my home, open late, and drinks are good :]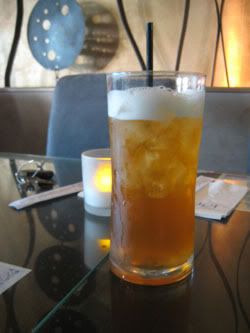 Jasmine green tea
, soothing and refreshing! Love it!!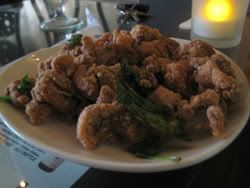 For appetizer,
chicken nuggets
with basil. One of their best dishes, I think.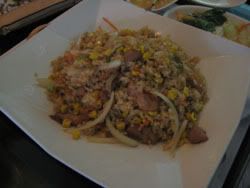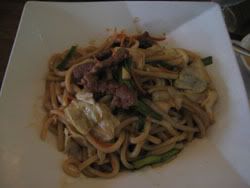 Pork fried rice with veggies.
One of the better joints to offer fried rice in Chinatown Houston :]
Beef friend udon
- also one of the better dishes available here. The menu is quite an adventure, there's probably over 100+ options. Some are wins, some are fails, but it doesn't hurt to try. The food is pretty cheap here.
---

My first tag! Yay! Tagged by the lovely
1) Open your first photo folder
2) Scroll down to the 10th photo
3) Post that photo and story on your blog
4) Tag 5 other (or more) friends to do the same
I opened up my old photobucket folder, found my 10th oldest photo, and this was it: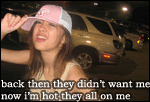 hahahaha!
I tag Sarah, Gracie, Ceecile, Mz Lily, and PiggyViv.
Toodles!
-Liang