I was randomly browsing blogs yesterday when I stumbled upon
Fashion Foward's
post on
Cirque21
, Forever 21's new limited edition collection. This stuff is cuuuuute!!!
A lot of the most distinct pieces were already sold out, but I managed to get the
Ringmaster Cropped Jacket and the teal
Ruffled Tulle Petticoat!

The skirt is reminiscent of another skirt I bought during the spring, also from Forever 21.
I can't wait till they get here!!
I also bought this t-shirt on sale for $3.99. If you can't tell by now, I am a huge Forever21 fan :]
---
My mom bought me some GIANT raisin bread for breakfast at a Chinese bakery.
For some reason, I really love bread and raisins together. Unexplained and unrequited love :]
---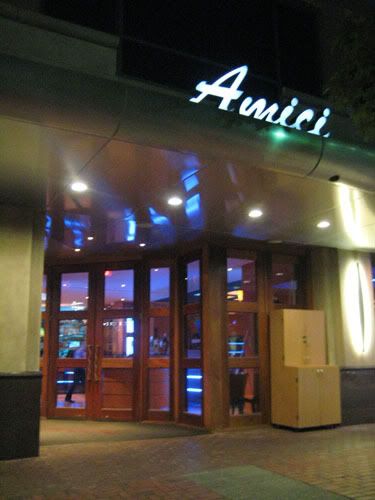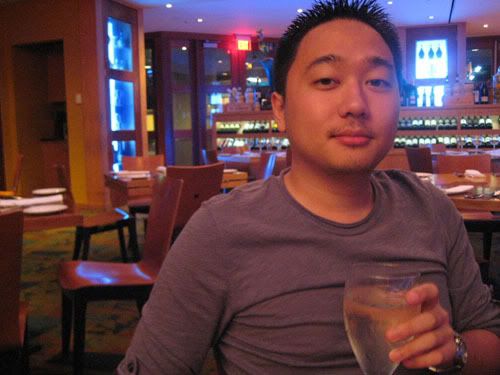 Went out for dinner at
Amici's
last night in Town Center Sugar Land. Ambiance was nice, and the food is worth trying.
The best part however, was the [free] bread. Strange, right? Let's just say I've had a lot of bread at restaurants, and this place definitely ranked up top. It was freshly baked, and came in two kinds: white and wheat. The wheat one was particularly good as it has some sort of seeds in them and had a sweet taste. Went well with the olive oil & chili flakes.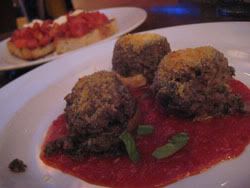 For appetizers, we had
Italian Sausage Stuffed Mushroom
which is field mushroom caps with Italian sausage and mozzarella with marinara. It was VERY spicy!! Which they did not mention, and I am not a spicy food eater :[ However, it was still very flavorful, just not something I would have ordered had I know about the spice. Also had the
Bruschetta
with tomato, basil, and homemade mozzarella. It was actually a bit disappointing. The bread was a tad soggy from the tomatoes already and the entire thing lacked flavor.
I ordered the
Margherita Pizza
. I've been having an obsession with this pizza lately!! I will order it wherever I go, as long as it is on the menu. Amici's version was sub-par. The dough in the center of the pizza was made extremely thin, thus the tomatoes made the center soggy and mushy. The rest of the pizza was fine and the crust was thin and crispy as it should be. He ordered the
Fettuccini Alfredo
with grilled chicken. The sauce was delightfully creamy, thick, and cheesy. The flavor was light and not overbearing.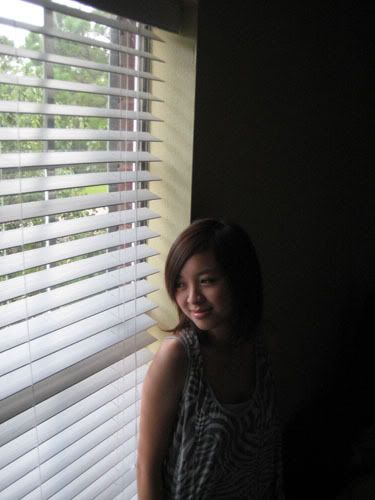 I wore a zebra print top bought in Shanghai this summer from a boutique at the People's Square subway station underground mall (I did a lot of shopping there!), Forever21 skinny jeans and Kenneth Cole Reaction flats.
Goodbye for now!
<3 Liang