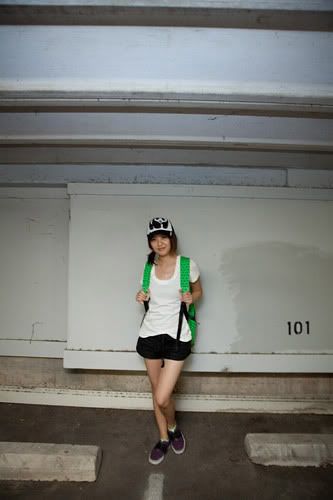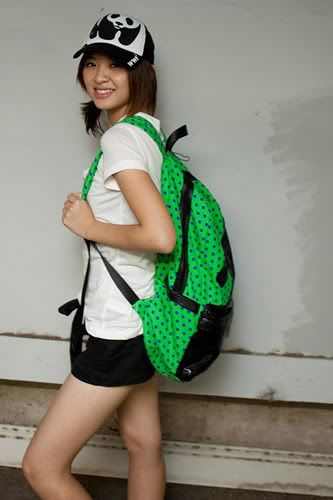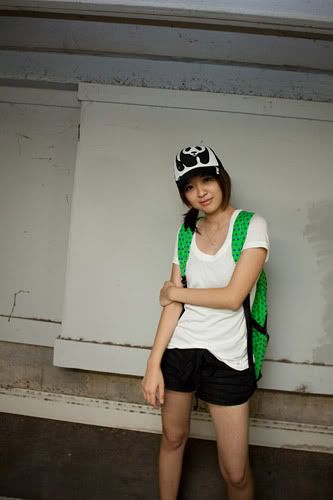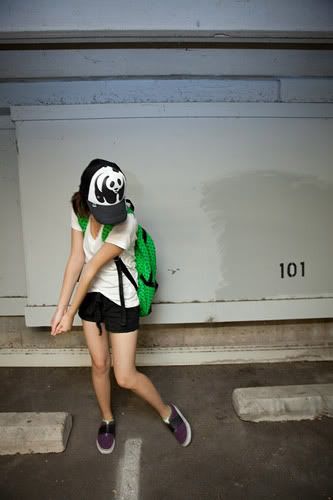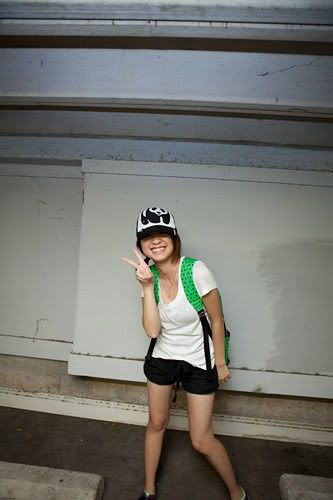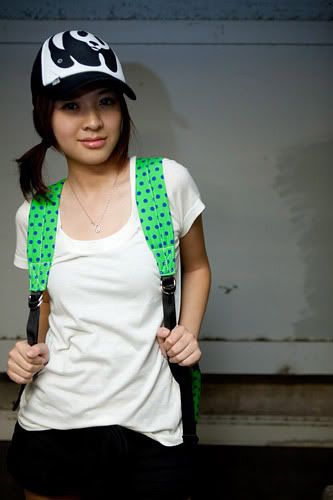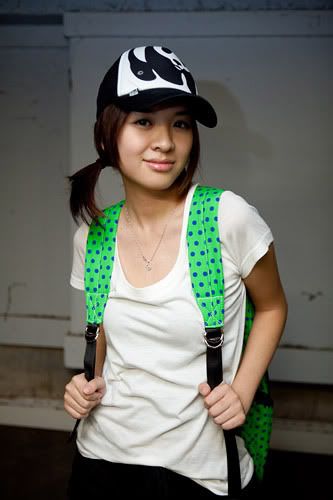 Forever 21 white tee & linen shorts; Puma shoes; JTYS&TYC backpack; WWF panda hat
This is what I wore to the first day of golf class.
I ran into someone I knew from high school right before my first media class of the semester who recommended I try getting into the golf class he was in. I've always had a slight interest in the sport after putting a few times and going to the driving range [and sucking], so I figured, why not take a fun class apart from all my upper division requirements?
Luckily, there was room for the professor to add me, and next thing you know I'm at the golf range practicing in the above outfit, which was the "sportiest" look I could create from my limited college closet. I only bring enough clothes to last me about 2-3 weeks as I tend to return home pretty often to wash & refresh my clothes.
Anyways, today I bring you another unheard of Asian brand:
JTYS&TYC
. I suck at doing research about these companies because I don't read the native language. I found them randomly in one of the buildings in the infamous "Qi Pu Lu" shopping area in Shanghai. Infamous because they are notorious for housing copious amounts of knockoffs. But there they were, a little store with the most interesting assortment of bags and this amazing bright neon green backpack on sale for only 94 RMB ($14 USD). It's a shame I didn't buy anything else there, I was planning to return but never found the time before having to leave.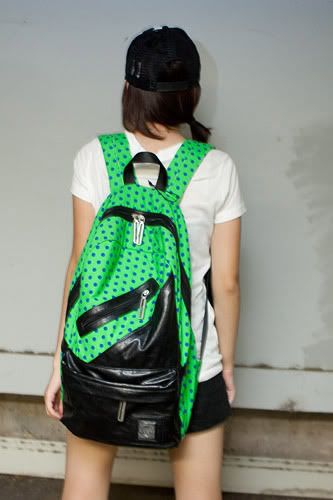 ---
Went out last weekend with one of my girlfriends, Kat! I met her this summer during my study abroad trip to China (she was my roommate for a month. We got to know each other very well, maybe a bit too well...). Anyways, she's a wonderful photographer and great person overall. I rarely compliment people, and publicly at that, so Kat, you better be gleeful right now. GLEEFUL IN ALL CAPS!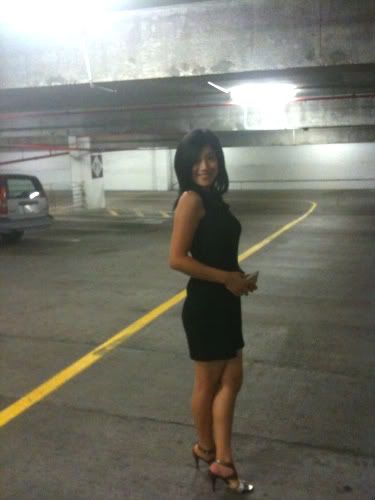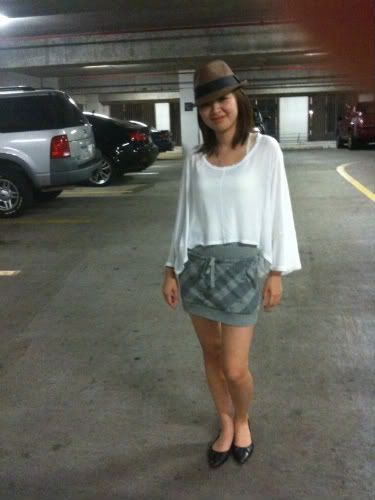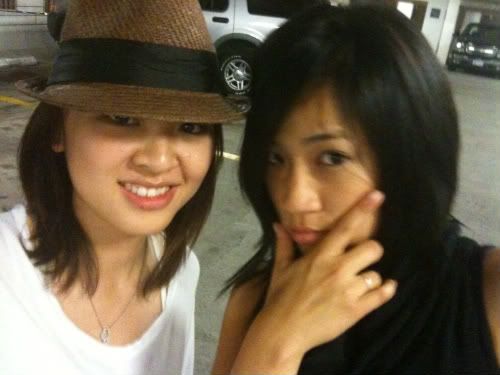 Codes Combine top & skirt (as mentioned in my last post); JIMMY'Z tank; Kenneth Cole Reaction flats (my most overworn shoes, ever.); hat from random underground subway store in Shanghai
Good luck & have fun in D.C. Kat! See you in 4 months where we will continue our adventures haha.