Last month, my roommate and I took a weekend trip to the Windy City -- Chicago, Illinois!
We departed the lovely 96°F (36°C) Austin weather for the freezing 40°F (4°C) of Chicago. I left in shorts and a sweater, so needless to say, I was not properly dressed at all and had to change into pants as soon as we landed at the airport.
We stayed at the famous and historic Palmer House Hilton, located in downtown Chicago.
The back story to this hotel has an air of romance to it. Potter Palmer built this magnificent hotel as a wedding gift to his bride, Bertha. However, tragedy struck just 13 days later as it was burned down during the Great Chicago Fire. Palmer immediately worked to rebuild it, and created one of the fanciest hotels in post-fire Chicago.
Its guests have included notables like Mark Twain, Charles Dickens and Bill Clinton!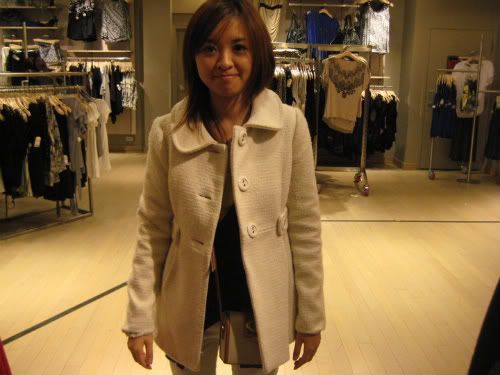 One of the first things we did was go SHOP. For fun and out of desperation, because I was in dire need of a coat. I bought this at Forever 21 on sale for only $20. Score! And ignore my awkward face. I had my roommate snap a photo because there were no mirrors and I wanted to see what it looked like on me.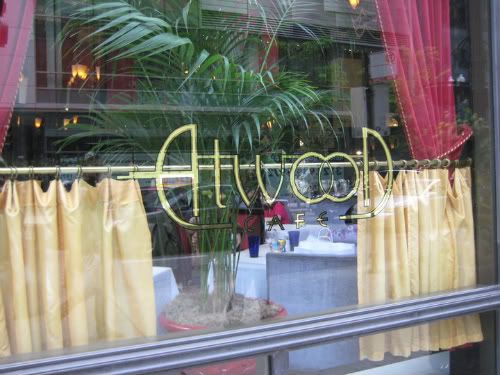 We had lunch at the
Atwood Cafe
(1 West Washington Street), recommended to us by a random stranger on the street when we had no idea where to go eat.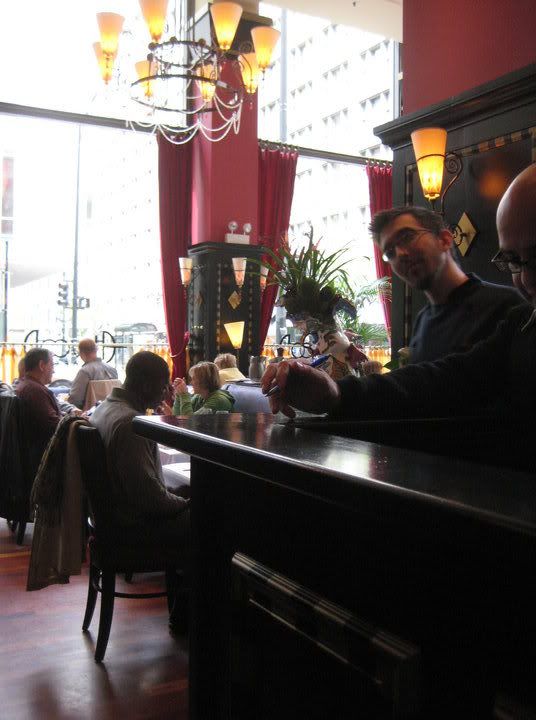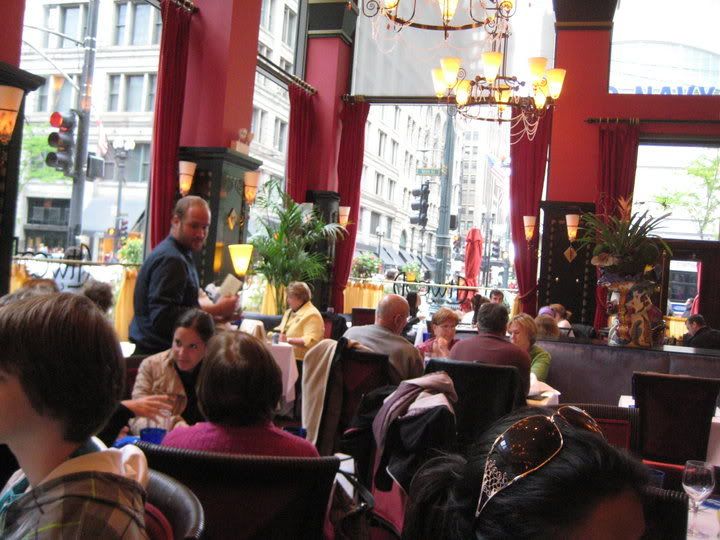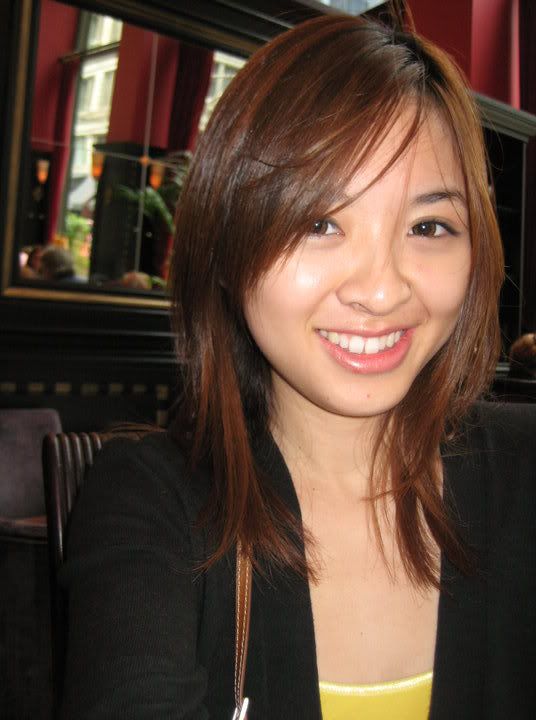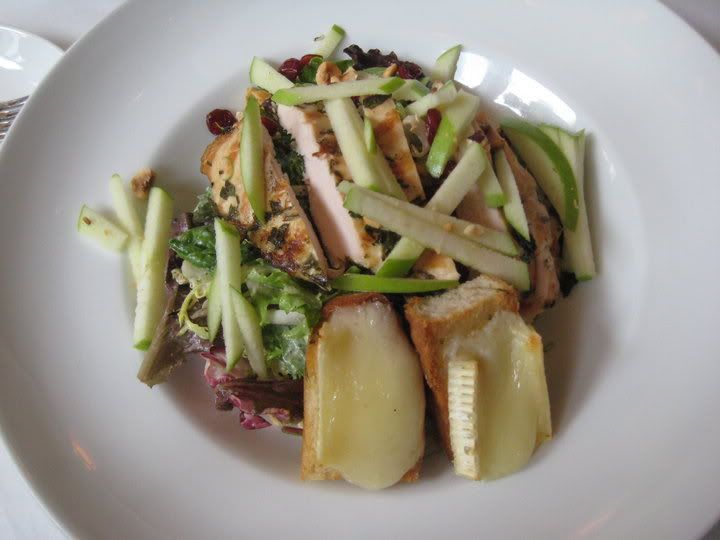 We had this salad, which was a bit bland, and also the all wagyu beef patty burger (which I can't find a photo of) that was absolutely delicious! Highly recommend the burger if anyone ever goes!
After shopping and a quick power nap, we were back on the streets of Chicago in search of food. After tons of indecisiveness, we ended upchoosing Thai food at this restaurant near our hotel,
Ruby of Siam
(170 West Washington Street).
Egg drop soup to warm up our cold bodies from the chilly weather outside!
Crispy, crunchy, lime chicken!
The One-Bite Noodle - lettuce and rice noodle wraps with curried chicken. Yummy!
And I can never say no to this dessert... mango and sticky rice!
On the way back to the hotel, we caught the filming of the nightly news!
Later that night, we got all dressed up to check out the Chicago nightlife. And of course, took tons of photos after getting ready.
One of the clubs we went to was Level, and to our pleasant surprise, these establishments didn't close till 5 a.m.!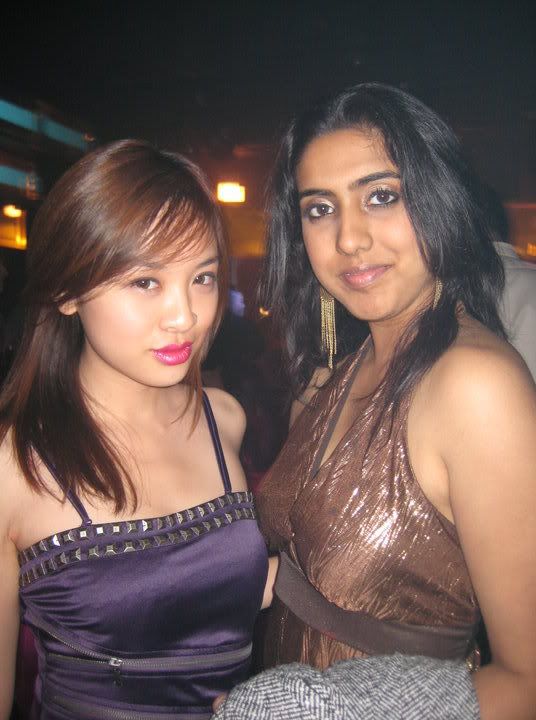 More to come soon!