Have you ever contemplated cosmetic surgery? It's not something that's really ever crossed my mind but I do find it fascinating how many people actually get it nowadays, particularly in Korea and Iran, etc. Looking into the mirror, I wonder what exactly I would change. My eyelids are a little uneven, and uh, other than that, I resemble my mother -- which I like. But of course, curiosity is free and a little time in Photoshop can't hurt ;]
Can you spot the difference?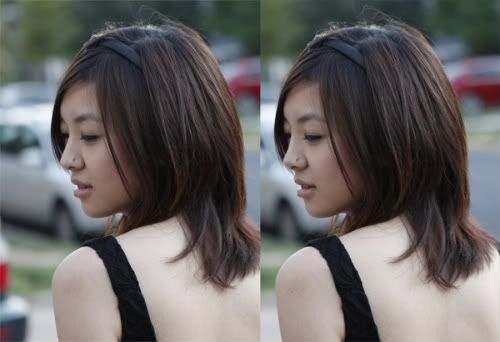 I did a little nose augmentation. The left side is me, and the right is...well, digitally altered me. I heightened the bridge a tad and added a slight bump to the tip the nose so that it's not so straight.

My curiosity is duly satiated.